High Level Cleaning & Maintenance
SAFELY CLEANING TO THE NEXT LEVEL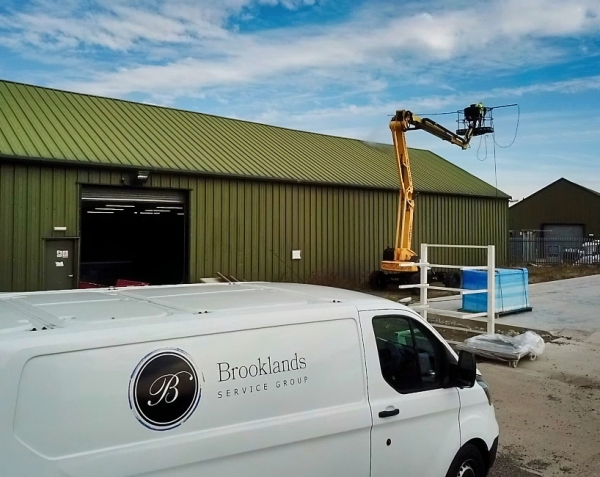 Brooklands Service Group provide a long list of high level specialist cleaning and building maintenance services.
Initial surveys to inspect property
Dust control / vacuuming of internal high-level structure
Being able to safely work at a height allows us to make sure that all area of your building are clean and safe, event those that seem unreachable!
Out of sight shouldn't mean out of mind.
If high level cleaning is left is can cause other long term issues that will result in costly repairs. For example, if you leave your blocked up gutters, they will over spill and this will lead to many problems such roof damage, damage to the walls of your building and most certainly the need to replace your cracked gutter.
Our high level cleaning and maintenace services start with a survey. Using our camera and drone technology we can have a look first to see exactly which areas need work and provide a quote based on what you actually need doing, so you know the exact cost at the start.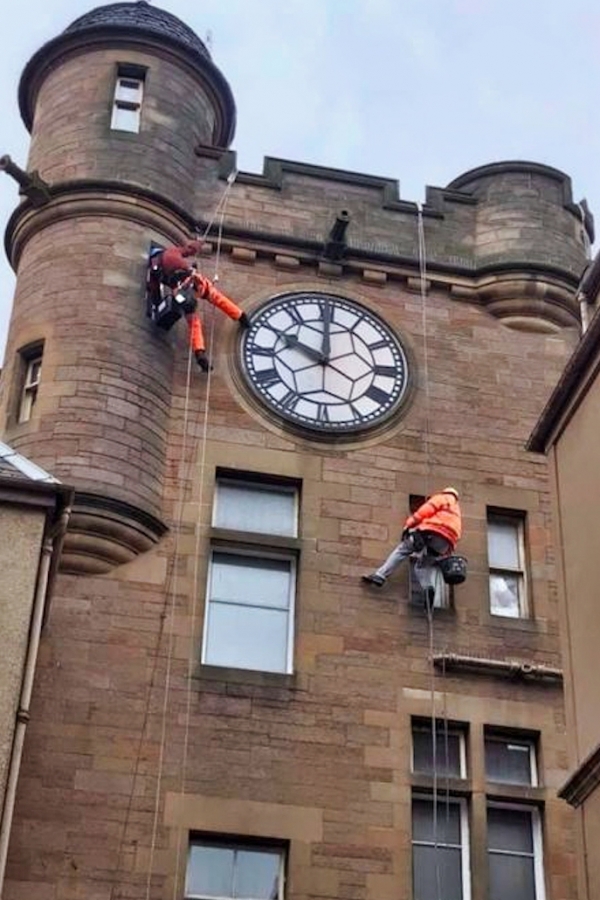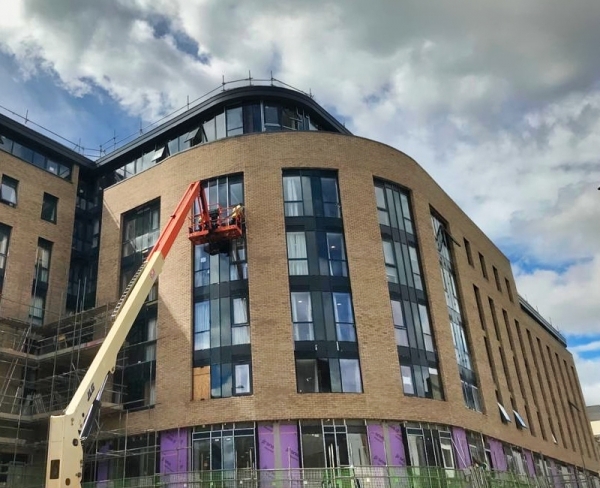 Brooklands have invested in the best access equiptment and trained operatives so that we can safely reach all areas of your property with minimal disruption to you, your customers or the public.
Rope access equiptment and technicians trained to IRATA
Powered access machines used by IPAF qualified operators
Long reach poles to safely reach surfaces from ground level
Specialist camera equipment to carry out property surveys
Working at heights goes above and beyond daily cleaning tasks so the importance of health and safety is paramount in how we work.
All of our works are thoroughly planned and risk assessed before commencement, this includes thoroughly checking of all equipment used for working at height.
We protecting our operatives and the public through the safest equiptment and PPE, ongoing training, thorough risk assessments and complying with accredditation (CHAS, PAL, IPAF).