Keeping your gutters clear is an essential service to prevent damage to the structure and appearance of your buildings. Brooklands offer a  planned preventative maintenance program to protect your property.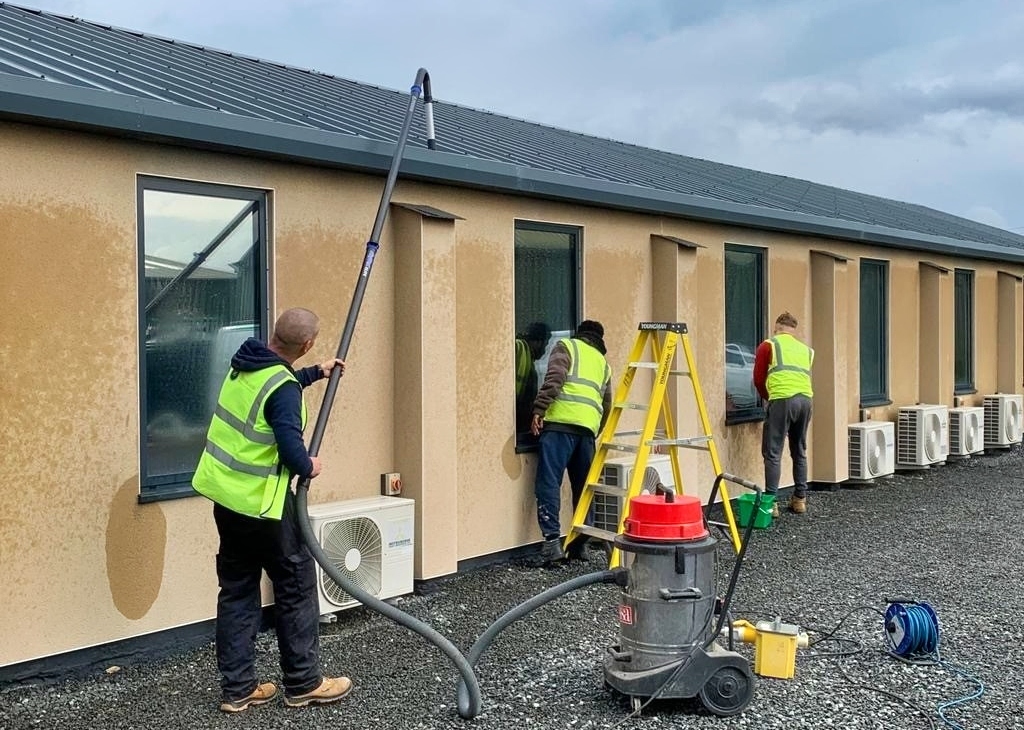 Don't ignore your gutters.
What might seems like a minor issue, some leaves, moss and mud blocking up the guttering, can actually lead to significant and expensive problems for your property such as;
Roof damage – when rain water cannot pass along a blocked gutter it sits on your roof causing it to rot and leak. This not only  shortening the lifespan of your roof but created costly repairs!
Damage to foundations – when water overflows it pool along the foundations, in winter this freezes and expands generating cracks and damage to your foundations
Damp and mould – water that spills over the gutter will run down the side of the brickwork causing discolouration and drip marks. If the gutters stay blocked and this continues to happen, the water on the walls causes damp and mould to form internally.
Pests – clogged up gutters can be appealing to a number of critters as a nesting site. From birds to mosquitoes, a bed of damp leaves can be alluring.
Gutter are out of eye sight and tend to be ignored until issues start to appear and it is too late. Out of sight, out of mind.  It's only when the damage is done to our properties that we realise that the true culprit was blocked gutters.
At Brooklands we offer a full drone survey or wireless camera survey of the roof and gutters systems to give a birds eye view to see the extent of the soiling and what needs cleaning. We record images of inside the gutters which we put together for you to see in your gutter report.
Why do I need a survey?   A gutter survey will save you money. Without a survey, gutter cleaning companies will quote on the worst case scenario. With detailed information Brooklands quote on what actually needs doing and if your gutters don't need cleaning, we will tell you.
We offer a full camera survey for other high reach areas of your buildings including Rooflines to we can put an annual cleaning & maintenance package together to who what service you need.
How do we clean your gutters?
Once we have assessed the gutters, our professional gutter cleaning service uses a ground based powerful vacuum with super light 34ft carbon fibre poles so we can clean 3 storey building from the safety of the ground.  The vacuum means there is no mess, all the debris is sucked up and taken off site.
Gutter maintenance is an essential job that can save a lot of time, money and hassle further down the road. We will recommend an annual service plan to prevent your gutters from clogging up in the future.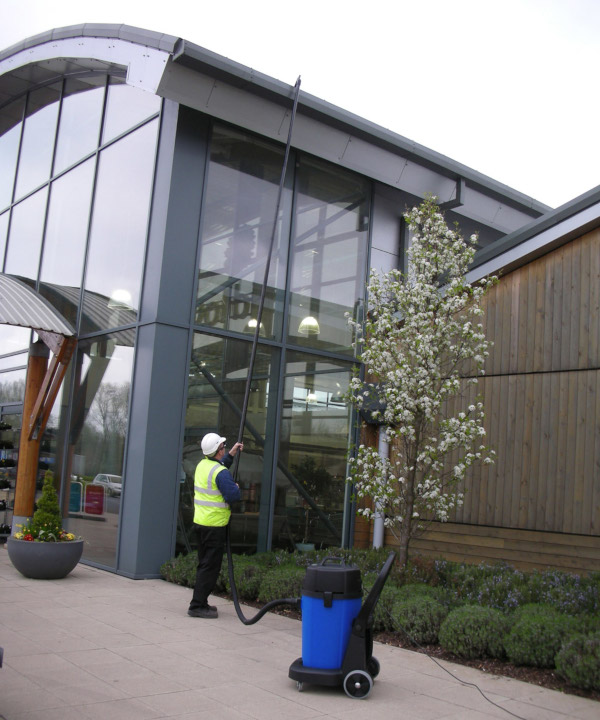 We offer a range of exterior building cleaning services that be bundled together to maintain the exterior of your building including window cleaning, roof cleaning and cladding cleaning. Carried out at a frequency that suits you and what is best for your property
Our professional gutter cleaning service is available for commercial and residential properties throughout Nottinghamshire the East Midlands and Nationwide.
Contact us here or call our team on 0800 292 2325 for more information or a quote.