Case Study
Key facts
CLIENT: Notts County football stadium
LOCATION: Nottingham UK
CLASSIFICATION: Football stadium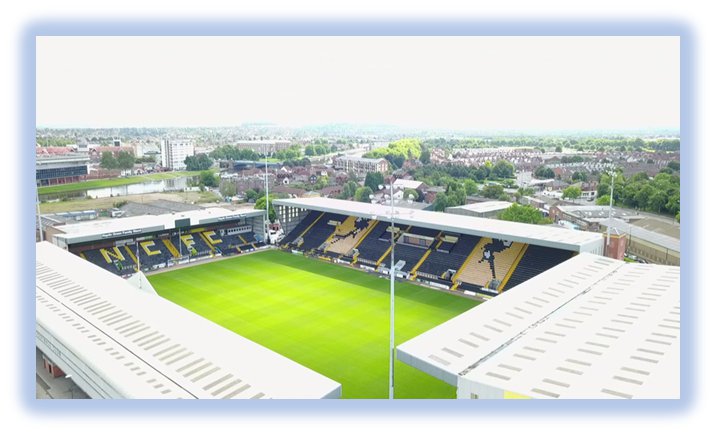 Summary
SCOPE OF WORKS:
Clean concrete flooring to internal walkways throughout the stadium removing
Clean concrete flooring to toilet areas
Deep clean of concrete to all the seating areas / stands throughout the stadium
Removal of guano / bird foul and dead pigeons throughout the stands
Cleaning of internal cladding to the stands
SITE ISSUES:
Extra-long hoses were required to reach areas of the stands
High footfall area and busy road
Areas of the stands are not water tight and leak water into conference rooms
OUR SOLUTION:
The stadium had not been cleaned for many years and Brooklands provided a one stop solution to making the venue look presentable once again.
Brooklands technicians had been working on this project for 12 hours per day to meet a tight deadline with a game starting the following week and the job was completed on time and as planned.
The concrete sidelines to the pitch was infested with algae, we first treated this with an oxidizing agent to kill the organic matter in-situ followed by a high-pressure steam clean.
Wet vacuums had to be used to stop water entering conference rooms and into other areas of the building throughout the deep cleaning process, a strong degreaser had first been used to help lift dirt and grime back out of the concrete flooring followed by a high-pressure jet wash clean using water at 120 degrees c with flat surface cleaner attachments to remove coffee stains, chewing gum deposits, beer, urine stains which had worked its way deep into the concrete over a number of years.
DURATION: 6 days, August 2017