Are you looking for high pressure steam cleaning services?
Dirty unmaintained pavements can often deliver a negative image of cities and public places.
We can transform the appearance of outdoor environments lifting dirt, algae, chewing gum, spillages and stains from walkways and large paved areas in town centres across the UK.
Paving Cleaning
No matter what type of building material paving is made from we clean all types including:
Indian stone, natural British sand stone, limestone, york stone and all other types of stone
Clay brick and block paving
Concrete flags
Tarmac cleaning and restoring
Granite and more
We can aesthetically transform the overall appearance of public areas into more pleasant places for people to visit, we clean quickly and efficiently and are also available outside of business hours for the convenience of our clients.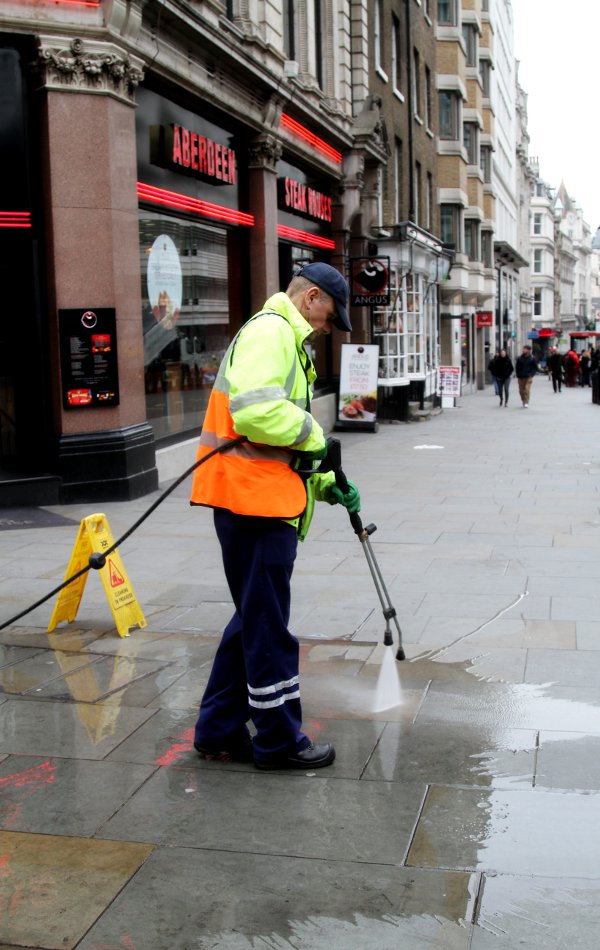 Using our custom built industrial hot water jet wash systems we can clean surfaces highly effectively removing long lasting dirt, contaminants, oil and unsightly growths of algae and lichens. Apart from the obvious improvements to the appearance of commercial premises there is the all important aspect of keeping public areas safe.
Slippery paths and walking zones are a unnecessary hazard that regular cleaning and maintenance can help to prevent, maintaining health and safety standards is simple when you invest in a professional cleaning contractor.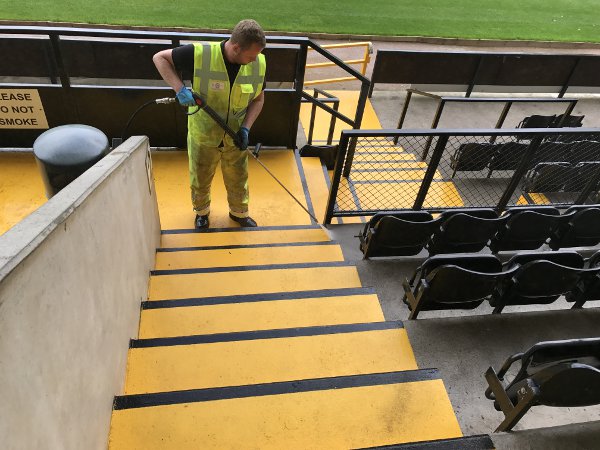 We clean both internal and external paving in places such as:
Public pavements
Commercial centres
Restaurant
Schools, collages and universities
Carparks
Supermarket fronts and shopping precincts
Town centres
 Hospital grounds
We also offer chewing gum removal!
This can be carried out in conjunction with our surface cleaning, chewing gum is unsightly and can make public areas and shop fronts look tacky, neglected and unhygienic.
We are one of very few companies in the uk that offer complete cleaning and repointing packages to all types of paving and also brickwork. Whether simply re sanding and sealing block paving after cleaning or repointing flag stones using a variety of materials some including coloured cement mortar and special resins so if the paved area requires further attention other than cleaning by incurring these services we can gladly assist on restoring the area to like new condition ready for safe use once again.
When carrying out works in public places Brooklands are sure to carry out all necessary risk assessments and method statements and careful planning of all work with the safety of pedestrians in mind.
Work areas are barrier taped and cordoned off accordingly, displaying safety hazard signs helping us to work in a safe manner.
We are fully insured and value the health and safety of us and others with the highest regard.
Contact us for more information!