Professional Industrial, Commercial and Residential Roof Cleaning Service.
Our roof cleaning service will bring a new lease of life into your roof!
Are you looking for a professional roof cleaning service?
Our roof cleaning service will transform the look of you property whilst also cleaning safely. We are experienced at cleaning industrial units, commercial property and residential homes throughout Nottingham, the East Midlands and UK.

Why should you have your roof cleaned?
A roof clean is not just a vanity job there are many beneficial reasons for having this service carried out. Firstly, a roof clean will protect the roof itself and the material it is made from. Having your roof cleaned will certainly remove the debris such as moss, organic matter, leaves etc. which in turn which will keep it in a good condition and make it last longer.
Secondly, removing the debis off your roof with therefore stop dirt and moss building up in your gutters that sit underneath.  Importantly this will prevent further maintenance issues and consequently maintenance costs.
Finally, along side maintenance reasons for cleaning your roof this service will also make your roof look like new without the cost of replacing!  Indeed it will truely enhance your property curb appeal.
How do we clean your roof?

Did you know that most one in five deaths in construction work involve roof work?  Due to the highly dangerous nature of roof work, we do not use ladders to carry out a roof clean or any high level work. A clean roof is really not worth risking our technitians health.

For this reason, we only clean safely using mobile access equiptment or scaffolding and follow all the government guidlines for working on a roof which you can read here.  If scaffolding is already in place we can utilise this at the same time so it is good to think about planning a roof clean around other work.
Brooklands use special cleaning tools and jets to avoid making a mess some of the cleaning techniques most commonly used are as follows:
High and low pressure steam cleaning
Cleaning with a specialist rotary attachment to give a consistent finish
Soft washing using chemicals to sanitise any algae, moss or biological growth present on the roof
Jet washing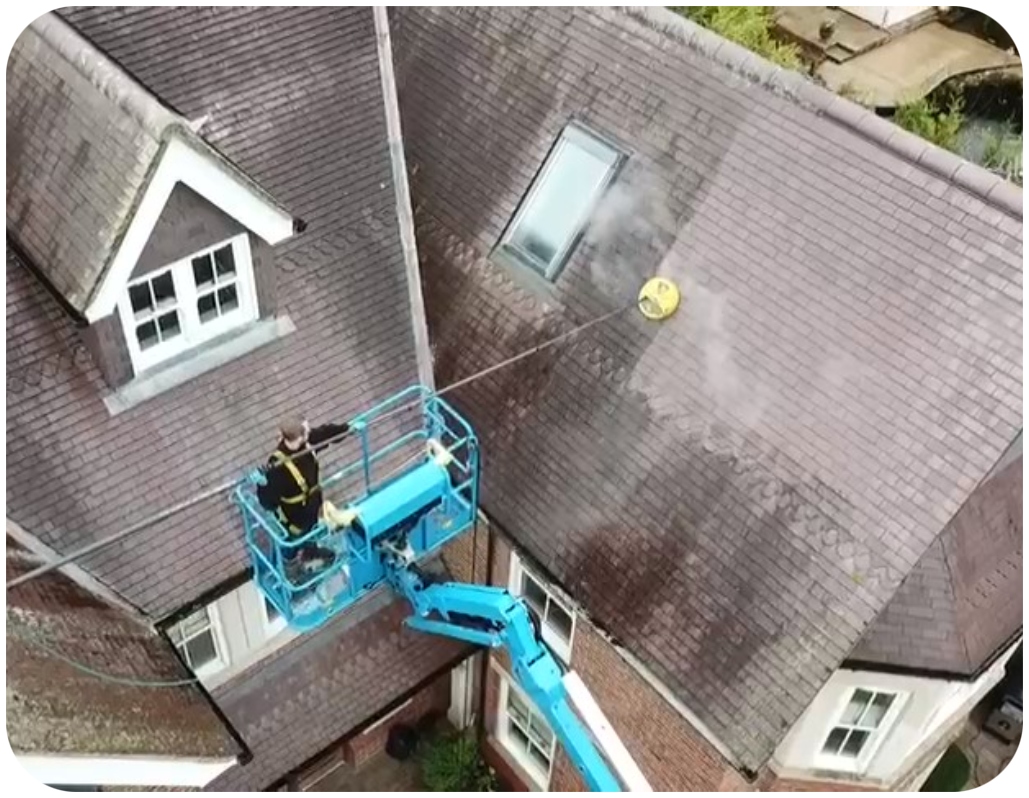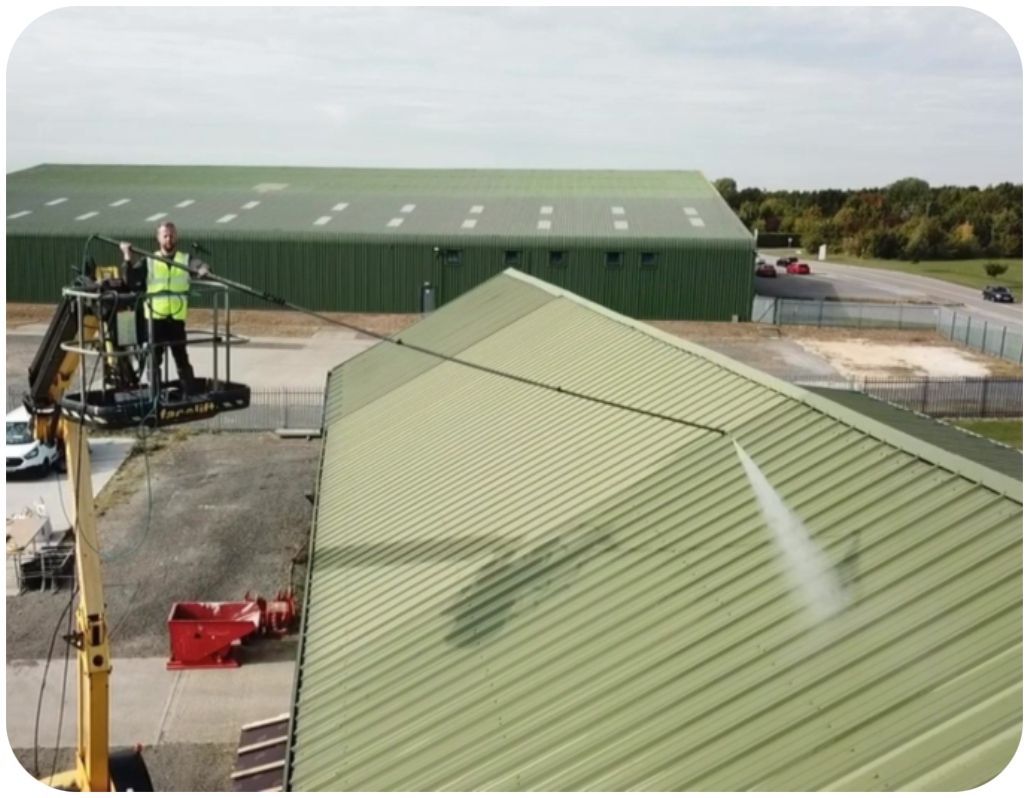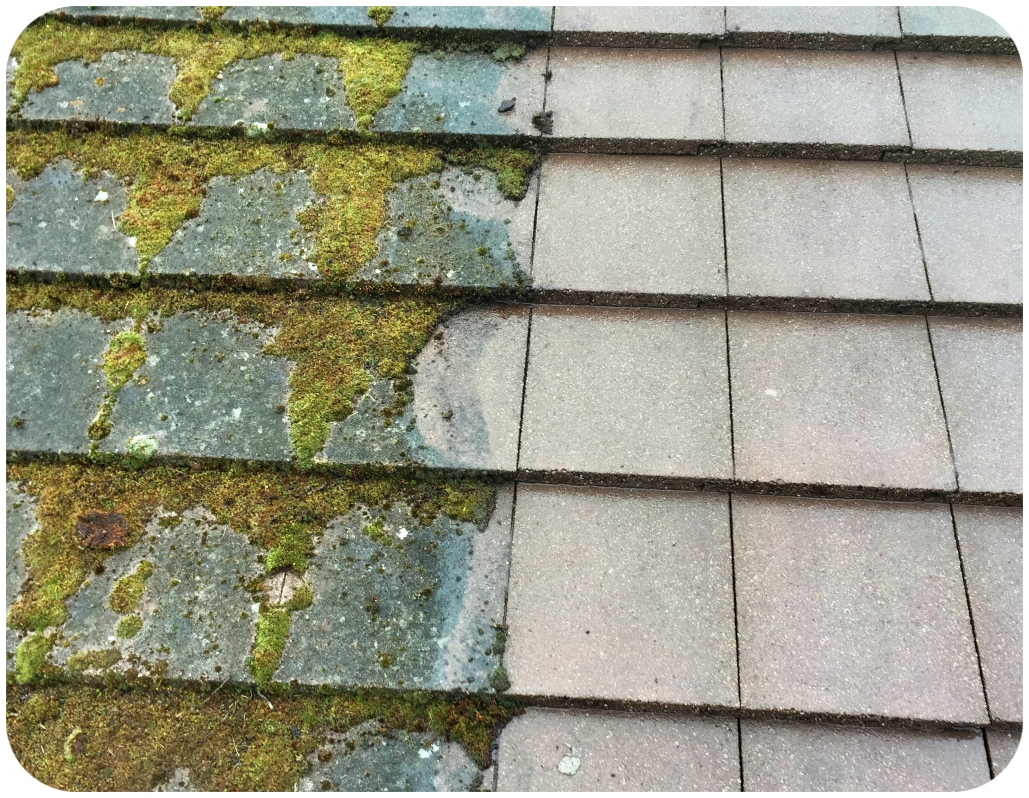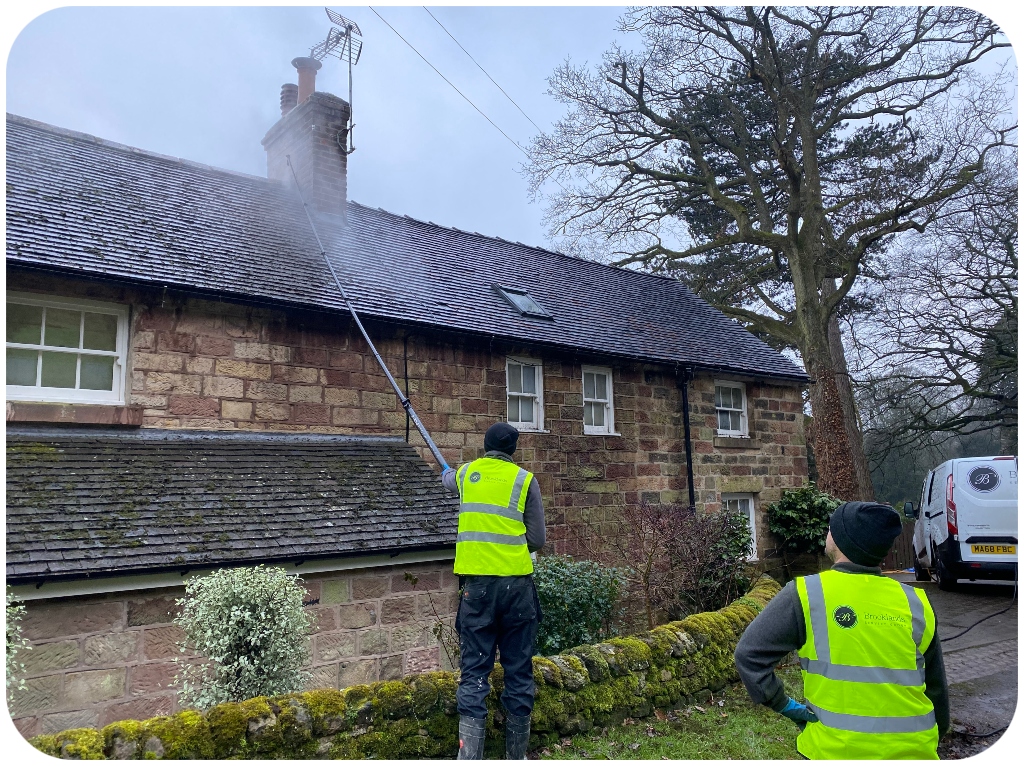 Keeping your roof cleaner for longer
We want your roof to stay clean for a long time, in order to do this we apply biocide to the surface following cleaning.  Of course this wont prevent the moss and build up coming back forever but it will ensure your roof clean lasts for up to 5 years! Applying biocide is an important stage in a roof clean that many suppliers neglect.
Why Choose Brooklands?
We are experience in cleaning a variety of roofing materials and overcoming difficult access complications to get to your roof space.
Our technicians hold Powered Access Licenses cards under IPAF (International Powered Access Federation) for use of mobile elevated work platforms. This enables us to correctly access those hard to reach areas of roofs on all types of property.
In addition, we have a range of commercial and residential customers who we have successfully completed roof cleaning jobs for.  These include McDonalds restarants, service stations, Police Stations and many more.
Offering over 40 cleaning services alongside each other for example can provide a  gutter clean or window cleaning. as well a roof cleaning  allows an complete exterior cleaning service.   For this reason it has made us a go to exterior and deep cleaning provider in the East Midlands and UK.
Whatever service or bundle of services we carry out, we will certainly leave your property looking immaculate and transformed!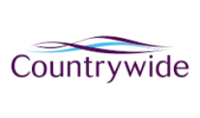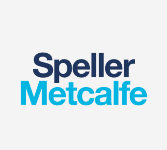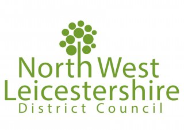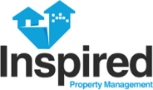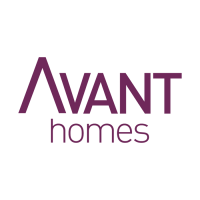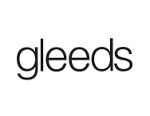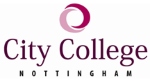 Why Choose Us?
Quality call and photographic report following completion of each job
Somebody available to answer your calls and provide support when you need it
Keeping you informed with daily updates
Skilled technicians that have been trained to use professional equipment safely
Passion for completing jobs to the highest standards
Contact Us.
Our expert team will respond within 24 hours!