Case Study
Key facts
CLIENT: St. Marks shopping center
LOCATION: Lincolnshire UK
CLASSIFICATION: Retail premises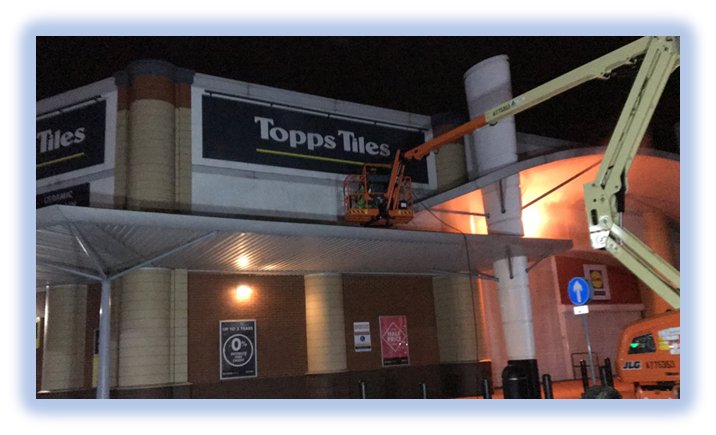 Summary
SCOPE OF WORKS:
Clean the exterior buildings throughout the retail park from dirt, airborne pollutants and organic matter
SITE ISSUES:
High footfall area and busy shopping center
OUR SOLUTION:
To carry out cleaning works throughout the night to avoid any disturbance to the building occupant's business and for the safety and convenience of the general public
DELIVERY:
Brooklands worked from mobile elevated access machinery throughout the night to clean the buildings to St. Marks retail park in Lincolnshire using a combination of high-pressure steam cleaning equipment and wash brushes.
All areas of present algae were first treated with an oxidizing agent followed by and a high-pressure rinse with a fan jet of water at 90 degree Celsius.
The delivery team consisted of a team of two technicians, one on the ground and one working at height both utilizing a walkie talkie system for means of communication.
DURATION: 3 nights